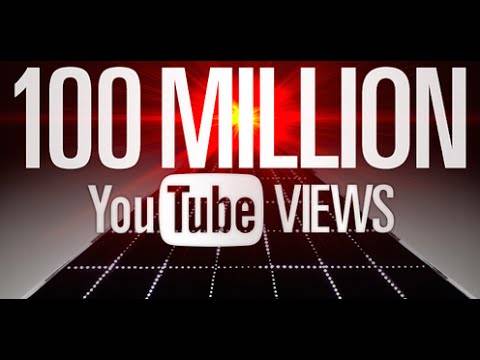 (From the 21 Studios newsletter)
We recently broke the 100 million view milestone on YouTube at 21 Studios, right after the 400,000 subscriber mark.
After getting fully demonetized early this year by YouTube – and nearly having my entire channel deleted – this is a welcome development on the platform, after fighting years of shadow banning and watching hundreds of individual videos get demonetized.
I started 21 Studios when I was just a few weeks out of highschool at 17 years old. That was 2006.
It's taken a while to hit numbers this big, but now, we're on fire.
In the past 12 months alone we've done over 53 million views and gained over 100,000 subscribers.
In the past 30 days we've done over 17 million views.
That many views used to take us YEARS. Now we hit that in a few weeks.
And the craziest stat of all… we just did over 3.1 million views in a single 48 hour window, inclduing 1.6 million in a single day (Aug. 24th 2022).
What has me most excited though is ironically the move away from YouTube that we're accomplishing this year. Reducing and minimizing our dependency on big tech, which is completely feminisit and toxic.
Fans have stepped up to donate directly this year after the YouTube Partner ban. But even more importantly, 21 University is exploding due to the viral YouTube shorts we've been releasing.
Searches and more importantly downloads are up over 600% in recent days on both app stores. The growth is crazy, and climbing.
This is powerful for us. Even though both app stores are controlled by big tech, bans there are much rarer, and they are financially incentivized to keep you.
YouTube bans by comparison – as we just saw with my good friend Andrew Tate – are increasingly common, their rules increasingly vague and ridiculous.
21 University is the best educational video app in the world for men. There is literally nothing better, just like there is no better event in the world for men than The 21 Convention.
I take pride in making the best stuff. The best videos, the most professional and high quality events, finding the best speakers for men in the world.
Mastery is a long road. It's taken 16 years to get this smooth, and there's still so much room to grow.
I think we can scale 21 University to hundreds of thousands of members, perhaps millions eventually, and take the manosphere mainstream. This confrontation seems inevitable. From Make Women Great Again to Kevin Samuels to Andrew Tate, every few months there seems to be an ever approaching battle with mainstream culture.
"Let them fight"
Anthony Dream Johnson
1st President of the Manosphere
Founder, 21 Summit
Founder, The 21 Convention
Founder, The 22 Convention
Founder, The Patriarch Convention
Co-founder, The Red Man Group
CEO, 21 Studios
Dean, 21 University
You can download 21U for free here, which we first launched in 2015 as a website only video service. Leave a review for it on the app store to help it grow!