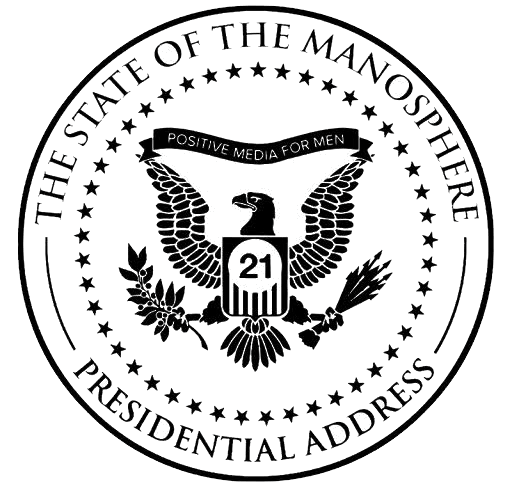 – October 20th 2022 –
Statement by Anthony Dream Johnson,
1st President of the Manosphere
Robert Teesdale aka "Ivan Throne", public speaker and author of The Nine Laws, has consistently spoken at 21 Studios live events around the world since 2017, with the exception of our 2021 live events in Florida.
(In 2021 Ivan was invited and advertised to speak at 21 Summit but was unable to attend due to emergency gallbladder surgery close to the event).
Ivan Throne was invited to speak at 21 Summit 2022 and indeed did participate as a speaker for The Patriarch Convention and The 21 Convention this year, October of 2022 in Orlando Florida. The event successfully took place from October 14th-17th.
In my professional experience as a live event organizer, to his credit, working with Ivan from 2017 to 2020 was consistently smooth and problem free. In that experience he was always polite, professional, timely, supportive of our events, generous with his time, and easy to work with. It is widely known that Ivan has been legally deaf for most of his life, and in this regard specifically his public speaking ability is sincerely impressive.
From 2017 to 2020 speaking at our events, Ivan was one controversial and passionate speaker among many. Some attendees would enjoy his talks, and for others, it wasn't their cup of tea. This is fairly common, because The 21 Convention, The Patriarch Convention, and 21 Summit are open platforms for authors and expert speakers to share their ideas in an open intellectual marketplace. These speakers include medical doctors, attorneys, therapists, clinical psychologists, Christian pastors, FBI special agents and other retired law enforcement, Navy SEALs and other military veterans, among many diverse speakers.
Basically our events function like a "TED Talks for men", with most speeches even published free to the world via 21 Studios.
We do not normally or automatically endorse the content of any speech or independent speaker. For many years we have posted and stood by this disclaimer on our popular YouTube channel 21 Studios
Content Disclaimer:

The views expressed in all videos are those of the speaker(s) and do not necessarily represent the views of, and should not be attributed to The 21 Convention LLC unless otherwise stated.
The speakers often share common values, agree in some areas, and disagree in others. I am an Objectivist and atheist for example. I invite speakers to my events on a regular basis who are devout Christians across several denominations. While this pairing is unusual in today's culture, as our philosophic disagreements are obvious and significant, I am proud to have these men speak at my events, because we agree strongly on issues regarding masculinity, femininity, and family (to name just a few).
On October 16th 2022 Ivan Throne was scheduled to speak at The 21 Convention event for men for one hour. This speech took place after I provided a short, approximately one minute introduction for Ivan Throne before he took the stage as is customary for me as the founder.
The 21 Convention is part of the larger 21 Summit event, with two other events occurring at the same time, including The Patriarch Convention for fathers, and The 22 Convention for women.
After the introduction I exited this conference room to finish preparing for my own keynote address for 21 Summit which was up next. I did not re-enter this conference room until Ivan's speech was finished and it was time to begin my own keynote address. During my presentation I was unaware of any problems or objectionable content in Ivan's preceding speech.
As I would later discover on Monday, the content of Ivan's 21 Convention 2022 speech is 100% inconsistent with our platform and mission, and out of alignment with all other speakers and presentations throughout our entire 16 year history. It was a cause of concern for many attendees, volunteers, and several event speakers who were present in the room during the speech. These concerns were first conveyed to me verbally on Monday October 17th while 21 Summit was still operating.
The objectionable speech content was shared verbally. I was not consulted about this speech or its content before the event, nor was there a series of PowerPoint slides to review beforehand. Ivan had a single power point slide for the speech that simply displayed his company's name and brand, there was nothing abnormal or noteworthy about it. Ivan had also gained a degree of trust for speaking at our events since 2017 without issue, trust that his speech would be consistent with our platform, reasonable, and professional.
The content of Ivan's speech was alarming and extreme, and I believe is not protected (free) speech, by state law or federal law, including the 1st amendment. Had I been in the conference room during the speech I would have ended the presentation immediately and had Ivan escorted off the property by law enforcement.
Even among an entire summit of controversial and passionate speakers, this speech stood out as entirely inconsistent with our values, our mission, and even Ivan's own speaking history at our events.
As the founder and leader of these events, in the strongest terms possible, I 100% disavow the entire content of this speech by Ivan Throne on October 16th 2022. This speech will not be published by 21 Studios under any circumstances.
Ivan's conduct in this speech was profoundly disrespectful to our events, to our attendees, volunteers, staff, and his fellow speakers. He violated several serious boundaries in this speech. These violations are egregious and irreconcilable.
Ivan Throne also donated approximately 150 books this year for our attendee goodie bags for when they arrive. This is not uncommon from a speaker and something I generally appreciate for my customers. Ivan has published several books before, this book is very new (released October 4th 2022) and I had not read it before the event.
The donated books arrived one day late and were not included in our attendee gift bags prepared Thursday evening, October 13th 2022.
Instead they were freely available to attendees throughout the event who wanted a free copy. At least 50 were obtained by attendees and volunteers to my knowledge.
I did not vet the content of this free book for our attendees both due to the time crunch I was under for the event, their late arrival, and Ivan's own positive history of attending our events without issue since 2017. I reasonably assumed the content would be consistent with his prior speeches and writings.
Since 21 Summit concluded I have since reviewed the content of this book. It is extremely alarming and absolutely out of alignment with our event, our content, our mission, our values, and our other speakers.
As the founder and CEO of 21 Studios, in the strongest terms possible, I 100% disavow the entire contents of this new book "Age of Militants" by Ivan Throne.
For any attendees, volunteers, staff, or other participants who obtained a free copy of this book, I strongly recommend against interacting with the book in any way including but not limited to the "QR code" displayed towards the end of the book.
For all fans of 21 Studios and associated properties, I recommend reviewing and reconsidering any ongoing customer relationships you have with Ivan Throne, "Throne Dynamics", and any associated organizations or businesses. Be judicious in how you spend your money and who you associate with even as a customer.
Regarding the manosphere movement and Ivan's relationship to it, as 1st President of the Manosphere, by executive order, I hereby declare Robert Teesdale aka "Ivan Throne" formally excommunicated, with zero chance or pardon or redemption.
Ivan's conduct and content do not represent the manosphere in any way, shape, or form and should not be associated with it from this day forward to any degree.
Ivan's performance at 21 Summit 2022 and the authorship of his new book were profoundly disrespectful and treasonous to the manosphere community. Ivan's recent choices in speaking and writing were deeply unmanly, dishonorable, and misguided. He has brought great shame to my events and the larger manosphere movement, and even shame to his own legacy as a handicapped public speaker.
I do not know if Ivan is having a mid-life crisis, is mentally unwell, otherwise unhinged, or some combination of the above. I do hope he seeks the professional or spiritual counseling he needs.
May god have mercy on your soul Ivan.
Sincerely,
/s/ Anthony Dream Johnson
1st President of the Manosphere
Founder, 21 Studios